Personalize your bag with any of our interchangeable velcro labels! It's like a bumper sticker for your bag.
Lotus Flower
Customer Reviews
Write a Review
Ask a Question
10/01/2020
Lisa P.

United States
Lotus love
It's Om-mazing! I think it matches my new pink Hot Box bag perfectly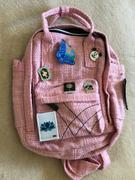 Hey Lisa, WOW! Thank you for your review and for your Om-mazing photo! We LOVE to see your Dime Bag decked out with this super cute patch! Check your inbox for a sweet surprise on us!
03/02/2021
Christie C.

United States
Lotus flower patch
I just recently purchased this patch and wallet for my daughter. She loves it❤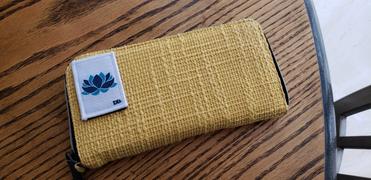 Hey Christie, Thank you so much for your feedback on our Lotus Flower Patch! We are so excited to hear she LOVES IT! this is for sure the perfect gift for anyone! Check your email for a little surprise from the team.
TM
01/25/2021
Trez M.

United States
Never disappointed! Biggest fan!
I decided to treat myself for my bday. I love all of your products! I have two omertà lock pouches, an omertà cross body, omertà laptop duffle bag, another crossbody, the new pod, wallet and now this backpack. Super light weight, hidden pockets are amazing (I finally found them all... I think!) and it's always comfortable. The omertà laptop duffel bag and omertà crossbody have been my everyday go tos, I'm excited to bring this bag into the mix. I desperately wanted the bag with the interior sticker lining but didn't qualify. If those ever go for sale I'll jump on that like Mario on a mushroom!
Hey Trez, Thank you so much for your feedback on our Lotus Flower Patch! WOW! What a collection you have! We are so stoked to hear that this is your newest addition! This is for sure a must have! Definitely check out our Sticker of the Month Backpack blog to find out more about it! Check your email for a little treat from the team.