The Bi-Fold Wallet is your own personal superhero waiting to unleash its powers. With an impenetrable RFID-blocking exterior, the Bi-Fold Wallet stops credit card scammers in their tracks. The ultra-slim profile takes up very little room in your pocket or purse: you'll almost forget it's there.
The Bi-Fold Wallet is made with our classic Hempster material and built with just the right number of card slots to keep your stuff organized. The Bi-Fold is both street-smart and classy, fighting scammers by day and breaking hearts by night.
Dimensions
4.25" x 0.75" x 3.5"
Weight
2.4 oz
Colors
Black, Concrete, Forest, Glass, Rasta, Silver
7 Compartments

1 main cash slot
5 card/cash slots
1 translucent-mesh ID slot

Features

Durable Hempster exterior
100% cotton interior
RFID-blocking
Interchangeable velcro label
Returns Policy
Dime Bags® stands behind the quality of our products, and our company philosophy is all about you. We understand that sometimes, things just don't work out. You have 30 days from the purchase date listed on your receipt to return a product. Your returned/exchanged item should be in its original packaging with all hang tags and patches attached. All products must be in new and unused condition. We also request that you ensure the bag is clean and free of personal articles before mailing it in. Please use our Returns Center located on our footer to initiate your return. Please contact us at +1-888-520-8808 or email Hi@DimeBags.com if you have any questions. Once we've received the bag and processed the return, our billing department will issue a refund or store credit to reimburse you for the bag. Any shipping charges are excluded. Please note that based on the time elapsed since the purchase, the condition of the product, and/or missing items, our Returns department will determine whether to refund the full amount you paid for the bag or to charge a 10% restocking fee. Please mail your Dime Bag® to the below address. Dime Bags® Warranty Returns 10035 Federal Dr. Colorado Springs, CO 80908.
Shipping
Packages will ship within 24-48 hours excluding weekends. Once your order is placed you will receive a confirmation message and tracking once the item ships from our facility. International shipments may take up to two weeks for delivery based on your Country and shipper. All other packages will be delivered within 4-5 business days after they are shipped.
Customer Reviews
Write a Review
Ask a Question
08/14/2023
Cdubs

United States
Very well made
first, I received my wallet wry quickly (still noir sure how USPS did that) Second, it's much more well made than I expected (not that I expected poor quality as all of their other products I own are very stellar quality) I was just surprised such a small hemp wallet would be that rigid. I believe it's the RFID blocking technology that's sewn in, and the nylon like interior that the cards and ID holders are. The only disappointing thing was I believed I had ordered a glass colored one but a black one was sent instead. That's probably my fault though, or perhaps they sent me the closest thing they had in stock. Either way, the black one is just fine, so it's not worth me trying to return, etc.
01/18/2023
Arthur F.

United States
Excellent bi-fold
After carrying around a duct tape wallet since highschool (I'm 37 now), this is the first wallet I've felt confident would be an excellent replacement for the duct tape wallet and I am happy to say I was correct. This one feels like it may last longer than the handy man's secret weapon wallet.
Hey Arthur, That's so cool! Glad we could be the one's you trust to hold your hard earned $$$
04/26/2022
Jay

United States
Super-rad and super-tracked!!
So, the wallet is cool. It has a quality build to it and a cool place to put a patch. The cool thing about it is I was able to cut out a little hole behind the patch and stick an air tag in there (Take notes Dime Bags!). There is plenty of room for cards, plenty of room for money, and it is pretty light weight in general. It is kind of hard to see your ID through the little pocket made for it, but it still fits there well, and I've seen nobody recently flash their whole wallet to show their ID. It comes out of there easily but not easy enough that you will lose it. I recommend this wallet and my mod. I have lost it a million times and found it with the air tag :-)
03/13/2022
Charlie

United States
It'll probably outlast me.
Love this wallet. I work on rooftops & destroy them on the regular, so far so good. I'm thinking about adding the tri-fold to the collection & getting a darker color so I can keep this as my fancy going out wallet. Thanks for all of your quality, only reason I've ever seen to buy a repeat product is to change up the color. Your products are amazing & I'm slightly addicted. Am already working on next months order.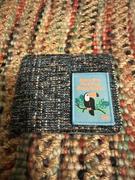 Hey Charlie, we're so happy you love your new wallet! Really digging the save the rainforest patch too!
Awesome surprise!
So I just opened the mailbox today and to my surprise I found a care package from DimeBags completely out of the blue. I must say it made my day. Inside I found an assortment of patches, a smell proof pouch known as "The Collector" by Omerta, stickers, coupons worth savings and of course this bi-fold wallet. All of which I am absolutely elated with. I mean, how could you not be? All of premium quality and that edgey yet discreet style we've come to know "DimeBags" by and all items I had planned on ordering in the future. Keep up the awesome work guys and thanks so much for the gift.
01/22/2022
Jordon

United States
12/19/2021
Joseph R.

United States
Another great product.
I love this wallet. I already have a Dime Bag's ***** pack that I carry everywhere. I started with your products when I purchased Da Buddha Vape in 2009 from Seventh Floor. Everything about these items are top-notch and the way all products should be made, Kudos!!!
Hey Joseph, Thank you so much for your feedback on the very GREAT Bi-Fold Wallet! We are super thrilled to hear that you LOVE it just as much as we do! This little guy definitely makes the perfect pair with our fanny packs for sure. The perfect addition to your long-time collection! Enjoy!
08/06/2021
Ralph R.

United States
Bifold Wallet (Black)
This is a very well made wallet that I will use for years and probably buy another only because I want a diff colors lolol sure it will last forever
Hey Ralph, Thank you so much for your feedback on the Bi-Fold Wallet! We are so excited to see that it is very much to your liking! This little guy is for sure a MUST HAVE is built to last! Scoop yourself up a new color. Enjoy.
07/05/2021
Jim S.

United States
Finally
I finally found the wallet I've been searching for!
Hey Jim, Thank you for your feedback on our Bi-Fold wallet! We are thrilled to hear you have FINALLY found the wallet of your dreams! Great color choice by the way!
06/25/2021
James K.

United States
DB bi-fold wallet
From the first day I seen it I knew one day I would take it everywhere. Holds everything I need to get through the day. I have had a lot of wallets through the years nothing compares to the craftsmanship and quality of DB Products
Hey James, Thank you so much for your feedback on the Bi-Fold wallet We are so excited to see that it is very much to your liking! This little guy will definitely help carry all of your essentials while offering you the protection you need. Enjoy!
05/10/2021
Matthew D.

United States
More like "High-Fold"
This slimline monster packs enough slots for all of your filled-up credit cards and cash from dispensary change. I get lots of compliments on my Rock n Roll patch.
Hey Matthew, Thank you for your awesome feedback on our Bi-Fold Wallet! This little guy does pack some serious storage and the rock on patch is a winner for sure! Thank you for reppin!
05/01/2021
sebastian R.

United States
Best wallet ever
Loved my new wallet with the wave patch so cool!!!!
Hey Sebastian, Thank you for your feedback on our Bi-Fold Wallet! We are super stoked to hear that this is now your go-to wallet and that you found a patch to go along with this! Great color choice by the way!
04/29/2021
Atoya

United States
Best wallet ever
Absolutely love the wallet. I have it in green and love that it matches my pod perfectly!!
Hey Atoya, Thank you so much for your feedback on the super popular Bi-Fold Wallet! We are so excited to see that you LOVE IT just as much as we do! GREAT choice in Forest BTW. Enjoy!
04/19/2021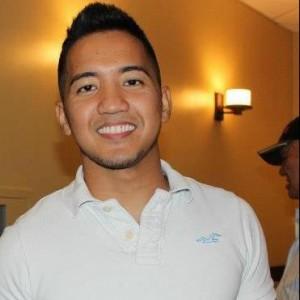 JH
Josiah H.

United States
Love it
The item is very cute and customise able with the patches my only complaint is that I wish they had a pink one to match my shoulder bag
Hey Josiah, Thank you so much for your feedback on the very CUTE Bi-Fold Wallet! We are so excited to see that is very much to your liking! This little guy will definitely look great in pink! I'll be sure to share this with our team! In the meantime, we have many patches with Pink designs to choose from. Enjoy!
04/14/2021
Austin A.

United States
Dopest dope
Totally stoked about my wallet!! You guys are awesome also, super fast shipping and just awesome product over all. Also didn't know I would get extra patches an a couple stickers. Thank you!! **** on!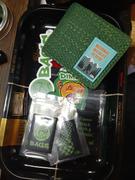 Hey Austin, Thank you so much for your feedback on the very DOPE Bi-Fold Wallet! We are so STOKED to see that it is very much to your liking! We aim to please! GREAT choice on Forest BTW!
04/12/2021
Joanna B.

United States
Boyfriend absolutely loves it
The color is awesome. My boyfriend absolutely loves it. Perfect size and enough spots for cards.
Hey Joanna, Thank you so much for your feedback on the AWESOME Bi-Fold Wallet! We are so EXCITED to hear that he LOVES IT just as much as we do! This little guy will definitely hold all of your essentials. Enjoy!